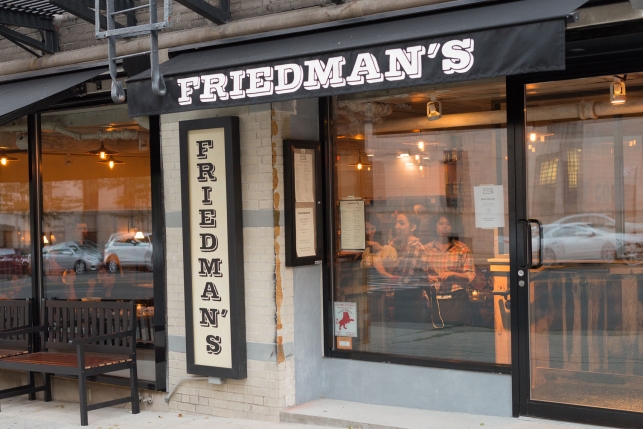 Run now to Friedman's on 118th and Amsterdam in NYC before the line is out the door! The ever popular Friedman's Lunch is finally uptown serving their classic American menu on the upper west side. With Chef Justin cooking and overseeing the opening, the newest addition to Friedman's restaurants is up and running—serving crispy fish tacos, fried chicken and classic reuben sandwiches. The tasty food, relaxed atmosphere and friendly staff make Friedman's one of our favorite restaurants for breakfast, lunch or dinner.
Friedman's Restaurant
1187 Amsterdam Avenue @118th Street • New York, NY 10027
(212) 932-0600
Friedman's Restaurants take great care to make sure that gluten free food is prepared safely—noting on the menu that…"Friedman's specializes in gluten-free dining, please notify us when placing your order if you require gluten-free. ALL GLUTEN-FREE FOOD IS SERVED ON A SQUARE PLATE OR IDENTIFIED WITH A FLAG. PLEASE NOTIFY YOUR SERVER IF YOU BELIEVE YOUR FOOD IS NOT GLUTEN-FREE." Most of the menu items can be prepared gluten free—so there are lots of options.