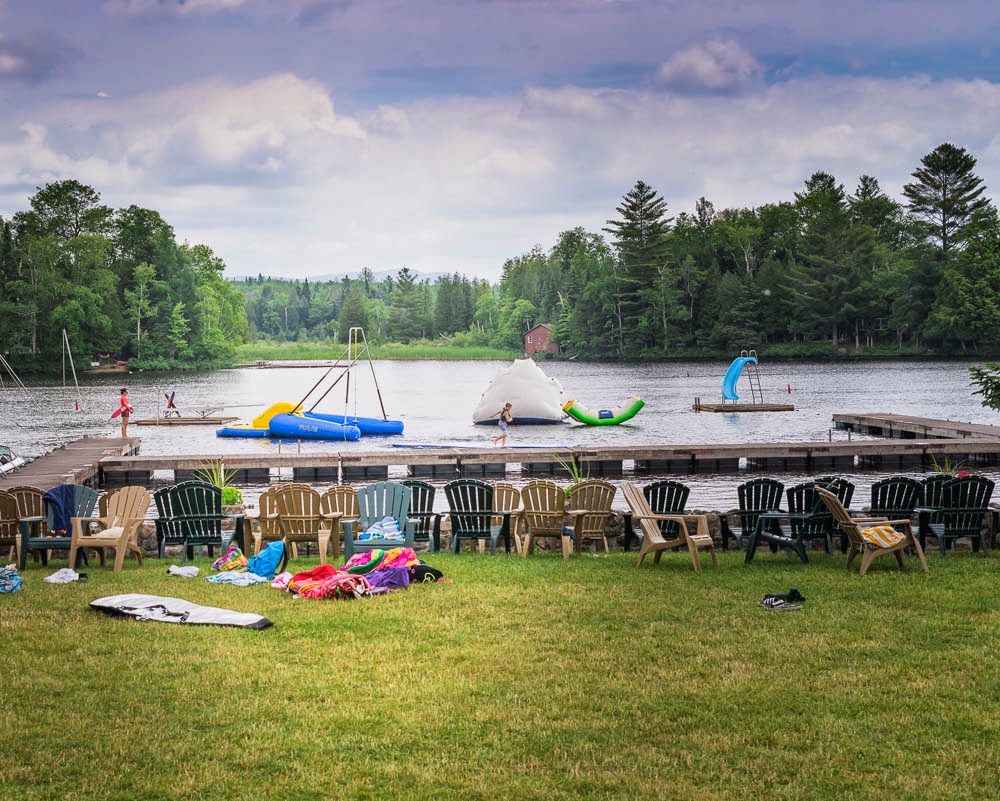 I am still pinching myself that I have two kids on special diets at sleep away camp–and a much needed break. My daughter is at her fourth year at a seven week girl's camp in the Adirondacks and my son did his first two weeks at a coed camp an hour south of Montreal. I'm thrilled my kids get to escape the city (and electronics) and sleep in a cabin on a lake with water skiing, tennis, swimming and all the usual camp activities.
Both camps have gone to great lengths to accommodate their special diets and provide gluten-free food. Rebecca, a unit leader at my son's camp even made sure that there was gluten-free, dairy-free food available for him "find" during the "kitchen raid" when the campers took over the kitchen! (It's a well supervised camp that plans all sorts of crazy, fun activities.)
For me, sending them to camp is also a break from cooking and meal planning.
I haven't been blogging. Instead I bought a bicycle and have tried to relax as much as possible. It's been THIRTEEN years since I had this kind of vacation from raising kids.
While sleep away camp is not for every child, for social and independent kids it's a great opportunity. And for parents of kids who are on a gluten free (or gluten-free/dairy-free diet) it is an opportunity to relax and take time off from cooking breakfast, lunch and dinner. Giving kids with allergies the opportunity to manage their diets with the support and supervision of someone else besides a parent is also an amazing preparation for college and life when they will be on their own.
And while I'm happy to get a break I'm actually even happier to get them back at the end of it!
Related posts:
Wendy in NYC at Camp Experts
2013 Sleep Away Camps for Kids on a Gluten-Free Diet
List of Sleepaway Camps for Kids on a GF Diet