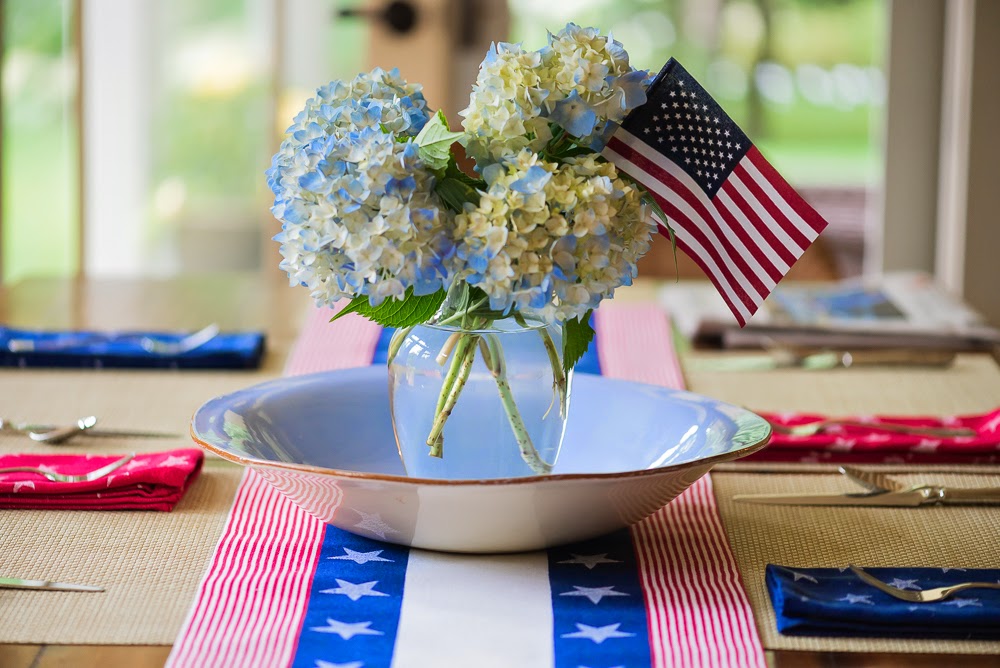 It is pouring rain today—which actually gives us time to make glazed baby back ribs, homemade ice cream, brownies and chocolate chip cookies for our Fourth of July celebration. Fireworks in Amagansett happen on Saturday, the fifth– so we are headed to a beach barbecue and fireworks tomorrow.
Even if you aren't making a big Fourth of July barbecue—you can still celebrate Fourth of July with a flag, decorations and Kraft marshmallows–which are naturally gluten free and dairy free. Kids love marshmallows and they are easy to find at most supermarkets and something kids with allergies can enjoy makes them a great summer treat.
If you don't have Fourth of July decorations—get out red and white crayons and markers and kids can make their own decorations using stars and stripes!