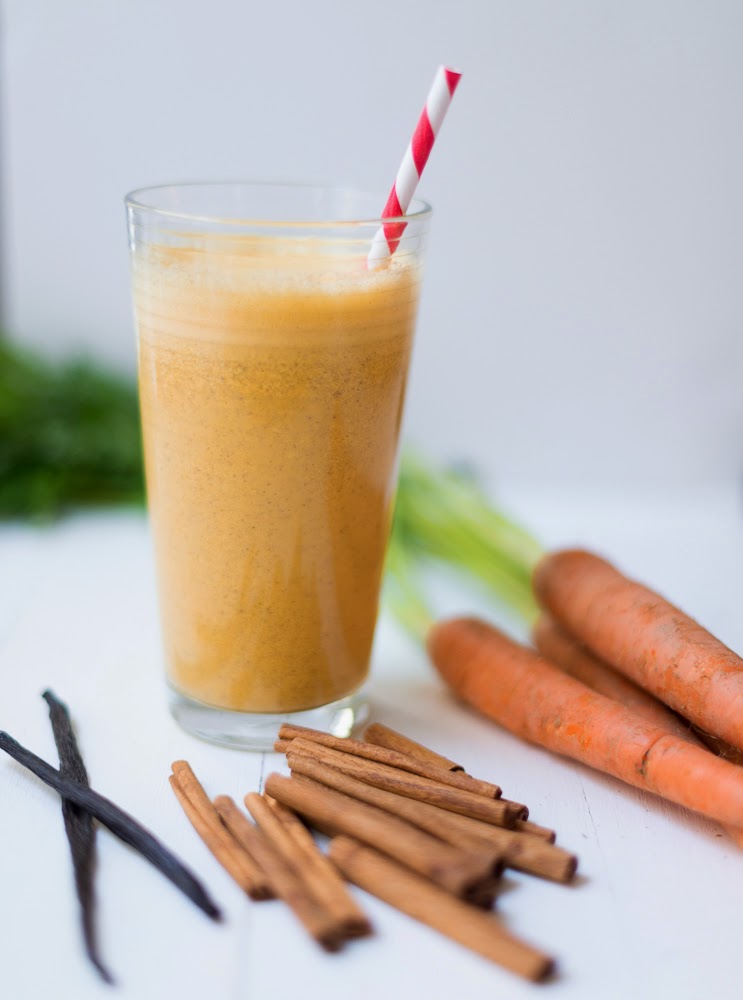 Need an Easter treat that is low in sugar but tasty and nutritious?
This carrot cake hemp seed smoothie has the sweetness and spice of carrot cake—but the protein and omega 3s in the hemp seeds make it a nutritious smoothie. It tastes like a carrot cake milkshake. Use maple syrup for kids or if you like natural sugar—or nu-stevia if you are avoiding sugar.
Carrot Cake Hemp Seed Smoothie Recipe
Ingredients:
1 carrot
3 tablespoons hemp seeds
1 tsp fresh ginger
1 packet of nu-stevia or 1 tablespoon maple syrup
1/2 fresh vanilla bean
1 cup almond milk (or 6 almonds and 1 cup water)
pinch of sea salt
Directions:
Combine all ingredients in a Vitamix blender. Blend for 1 minute. Add 6 ice cubes. Blend for 30 seconds more until smooth. Serve topped with a sprinkle of nutmeg.