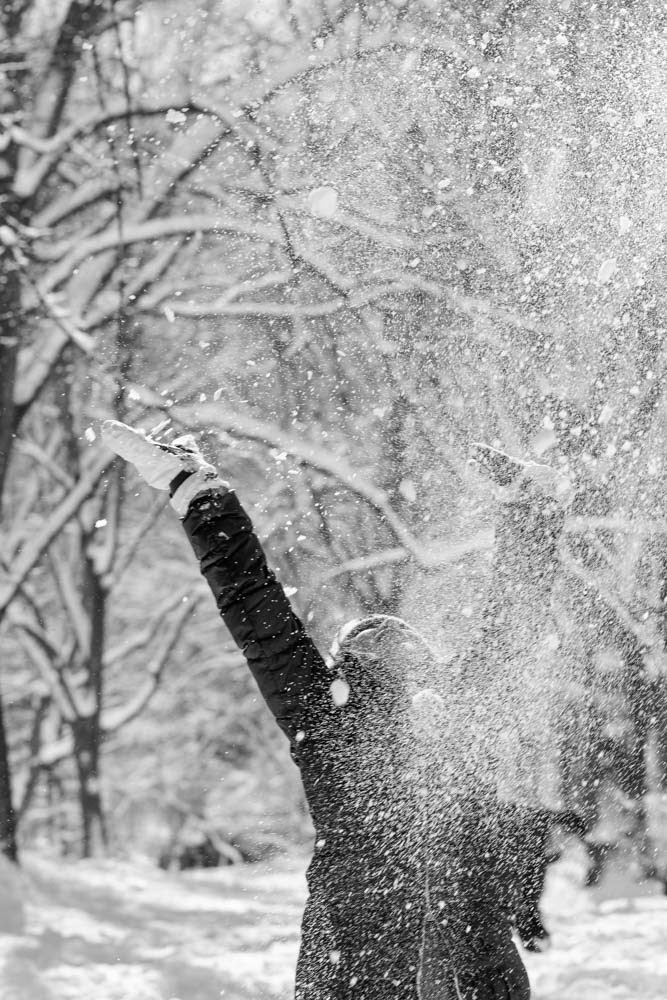 From the snow piled on the stone wall outside my window, it looks like about 10 inches–enough to make NYC a winter wonderland for sledding but not enough to be the blizzard that was predicted. Bill DeBlassio's canceling school and imposing a 11 pm curfew of non emergency vehicles was absolutely brilliant as it allowed them to plow the streets so things are manageable today. I was laughing out loud when the mayor responded to a reporter asking "what about food delivery bikes?' at a press conference last night on the curfew. "a food delivery bike is not an emergency vehicle," said the mayor.
I love snow days as much, if not more, than my kids. Not having to wake up at 6:15 to schlep around the city in the dirty, gray snow getting kids to school is a real treat for me. It gives me time to make coffee in my one cup press, fry hash browns in the waffle maker and make a bacon/tomato omelet for breakfast without feeling like I am going to snap from the stress of having to be out the door at 7:15 am.
My son is sick with a cough and a fever under several fuzzy blankets on the couch in the living room watching TV wearing his Knick's snow hat. A sick kid is always is always a perfect excuse to do absolutely nothing.
I am still hoping for another snow day when we can enjoy the snow and sledding. Fingers crossed for a real blizzard or at least another 10 manageable inches and another snow day.