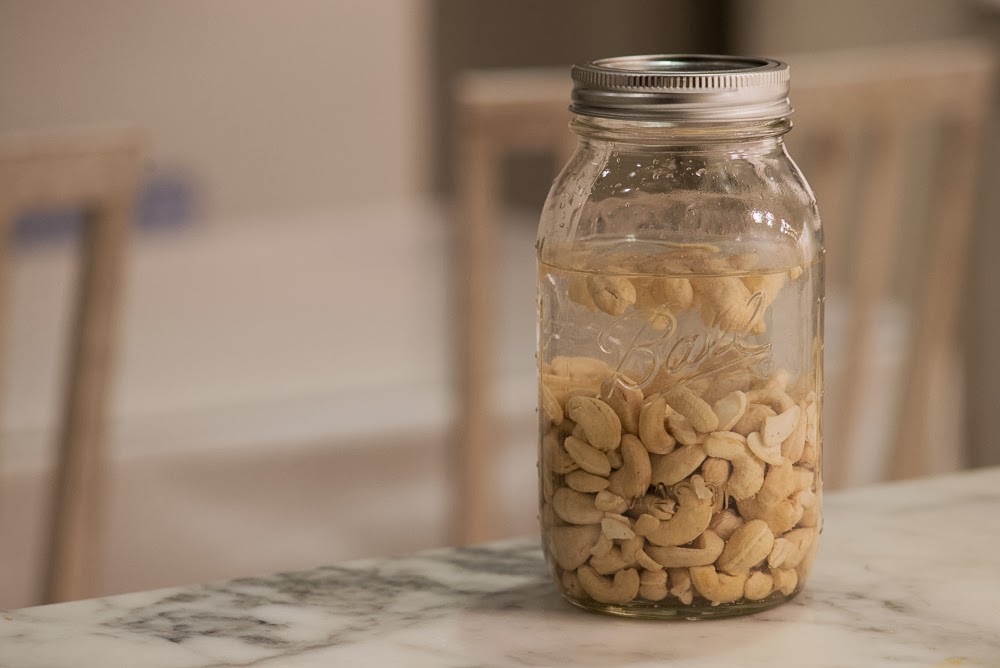 Cashew Cream is my new favorite obsession. The secret to making a silky smooth cashew cream is soaking the cashews overnight in cold water. Cashew cream makes vegan and dairy-free foods taste buttery and rich. I love using it to make macaroni and cheese or to give a creamy flavor to tea or coffee. It's also quite good poured over granola or berries for a not too sweet but satisfying dessert.
Directions
Put 2 cups whole organic cashews in a 4 cup glass bowl or large jar
Cover with cold water
Cover the bowl or jar
Let sit overnight
Strain and rinse cashews
Put in a Vitamix or high speed blender
Add 1 cup of water
Blend for 2 minutes until creamy
Add a pinch of salt
Refrigerate
For a sweet cream add 3 soaked dates and blend or 2 tablespoons of maple syrup.
Or leave the cream unsweetened so you can use in savory or sweet dishes. You can sweeten the cream as you use it depending on the dish. If you want a thinner cream–just add water.