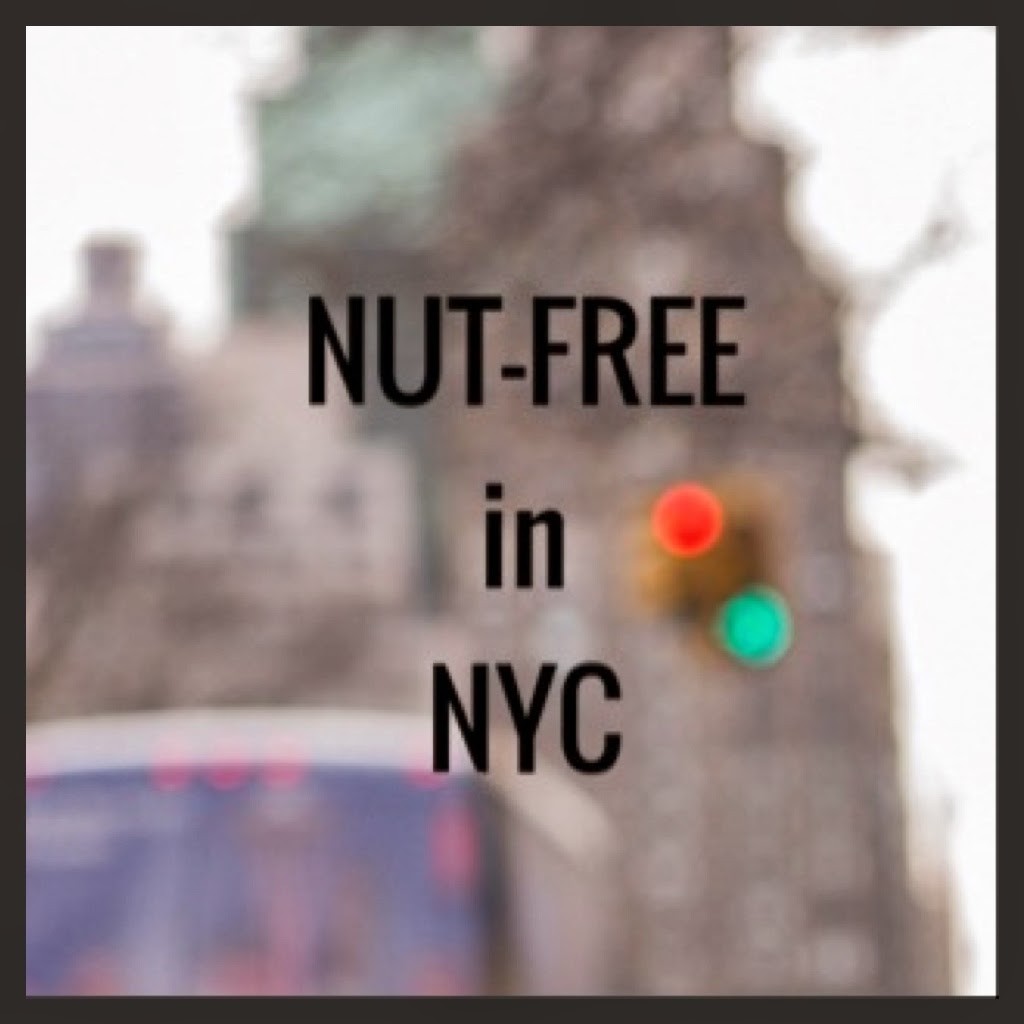 Q: My 2.5 year old son is allergic to peanuts and tree nuts. I am finding I need cakes and cookies more regularly for all the parties and it's been hard. If you happen to know of any brands or shops that might be good, please let me know.
A: It is very hard when kids are young and there are so many different parties and events revolving around cupcakes! I promise it gets easier as they get older. Here are some other options for Peanut/Nut Free in NYC from parent Melanie S.
1) Eleni's (NOT GF)
Chelsea Market Store (cookies are also sold at Fairway)
75 9th Avenue
New York, NY 10011
Cookie Concierge: (888) 435-3647
2) School Safe (NOT GF)
Sold at Whole Foods around the city.
And a few more options from parent and food allergy advocate, Liana…
3) Divvies (Not GF)
They deliver. Everything is amazing!
700 Oakridge Common
South Salem, NY 10590
(914) 533-0333
Email: madetoshare@divvies.com
4) Donut pub (Not GF)
Delicious & affordable donuts which supplies donuts to the Food Allergy Initiative Luncheon. They say they are "nut aware" but recommended by peanut allergy experts.
203 West 14th Street (at 7th Avenue)
New York, NY 10011
(212) 929-0126
5) Izzi B's Allergen-Free Bakery
http://www.ibcakes.com/
Free of most allergens including gluten. Order them fresh from Izzi to get best products–they are not as good when frozen.
203-810-4378
Here is my favorite place to find GF/nut-free treats for kids…
6) G-Free NYC
G-Free has some delicious nut-free baked goods including Main Line Baking Company's Coconut Bliss Cupcakes.
77A West 85th St.
(between Columbus and CPW)
New York, NY 10024