If you are gluten free (or dairy free or gluten free & dairy free)
in NYC and you haven't tried the cherry morello cake from
By the Way Bakery
you should immediately stop reading this post and head over to
NYC's newest gluten free/dairy free bakery. (If you are at work and you
have a boss maybe get out your calendar right now and pencil in a
visit.) I got a chance to meet owner/head baker Helene Godin at Erin's
NYC Celiac Disease meet-up
last night and sample the brownies, chocolate chip
cookies, apple cake, ginger cookies and almond cookies.
The
morello cake is still my favorite, but the chocolate chips cookies and
brownies are also fantastic. I can't think of a thing I tried that
wasn't delicious. It is really hard to believe that everything Helene
makes is gluten-free and dairy-free and I am still in shock that I can
have everything in her shop. If I have to go anywhere to visit anyone I
will now have to head over to the westside to purchase the large size
morello cherry cake. I am already thinking of all the places I can take
this cake to—of course I will bring it to Florida next week to visit my
parents and then again when I go visit my in-laws in Brooklyn. And it
would be perfect as a coffee cake for brunch, too. It is an all purpose
versatile item that tastes rich and buttery and not at all like any
gluten-free, dairy-free pastry I have ever tasted. And it comes in a
large, impressive size to share and a small mini size that is a perfect
for one or two to share. So, in order to make this a balanced review, of
course, I will have pros and cons…
PROS: Really outstanding
gluten-free and dairy-free baked goods in a charming, small bakery that
feels welcoming and warm. An impressive number of items to choose from.
CONS:
Maybe they will eventually carry one savory item. I know it is not
their thing but one cute little popover would be nice at some point. I
don't want to deflate from all the cakes and cookies and sweet treats
that are outstanding. This comment is more about how good EVERYTHING
tastes at By the Way Bakery. It just makes you want more!
2442 Broadway (between 90th and 91st St)
New York, NY 10028
(212) 877-0806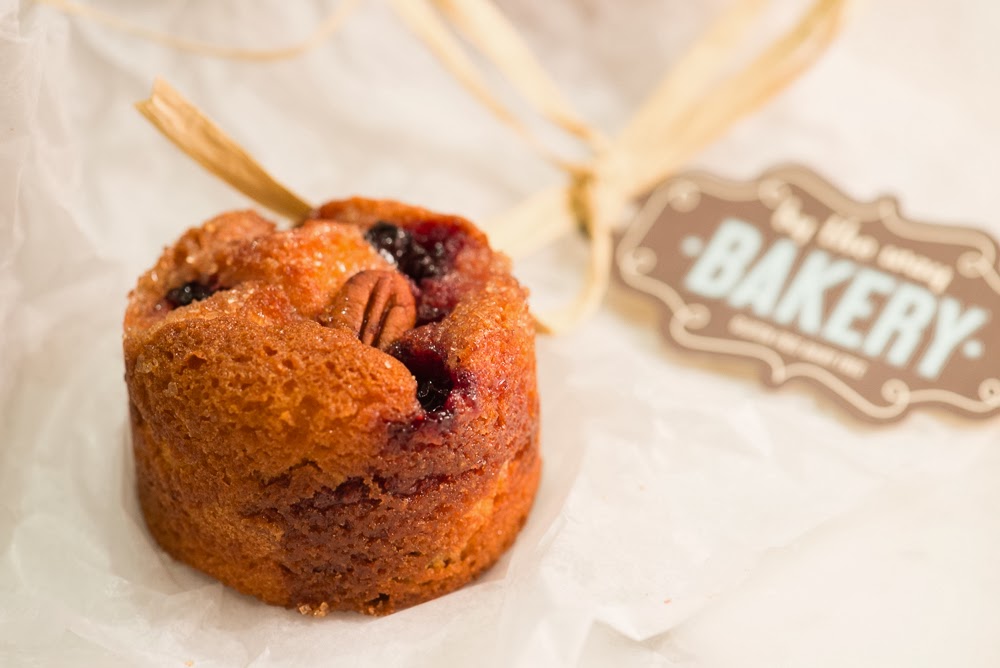 My favorite, the Cherry Morello Cake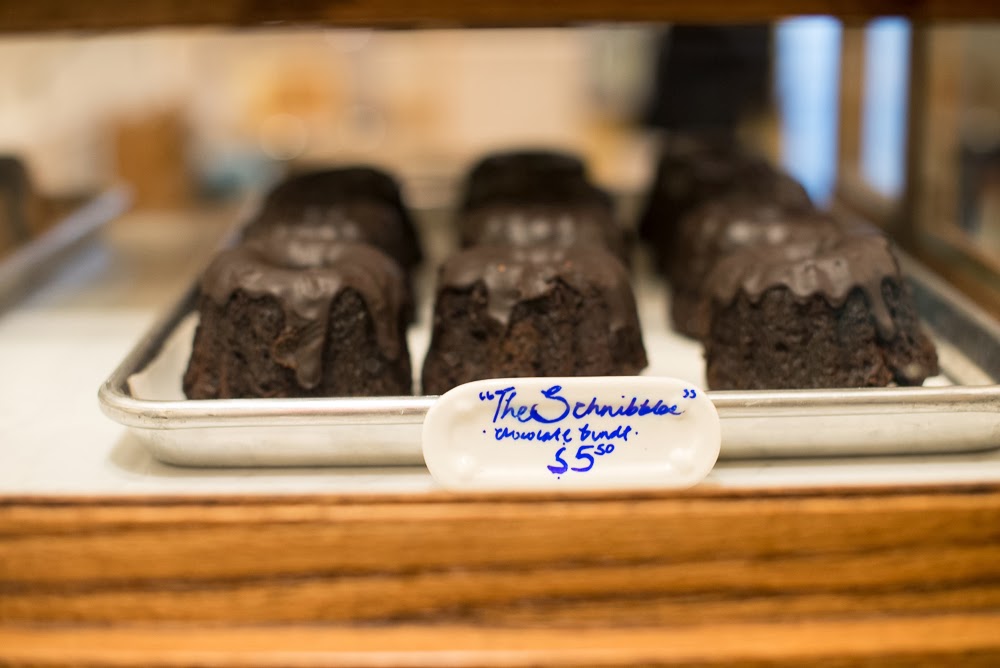 don't these look delicious?
Chocolate chip Bundt cake…
The brownie has chunks of chocolate in it.
Helene with her happy and helpful staff