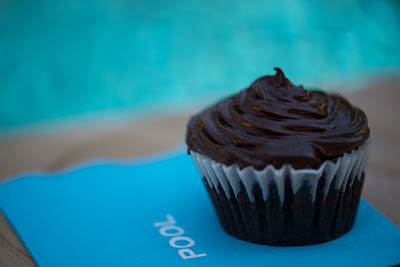 Simply Sublime
is a much needed health food store and market that serves breakfast and lunch on Springs Fireplace Road in East Hampton. They have a selection of items that are gluten free and some that are gluten free and vegan. Organic smoothies, fresh juices and prepared items are also on the menu. Simply Sublime offers all their panini sandwiches on gluten free wraps. (Make sure to ask if they are using a dedicated gluten free panini press or request that they use foil on the non-dedicated press.)
There are a variety of gluten free and vegan options including a gluten free and vegan chocolate chocolate cupcake which is simply amazing. (We just bought a dozen of them!) Simply Sublime is a little outside of town–but it's worth the trip. They sell an impressive variety of hard to find gluten free products including bread, focaccia and pints of gluten free/vegan cashewtopia ice cream made from cashew nut milk. There is a small table inside and a picnic table outside for people who want to eat in.
85 Springs Fireplace Road
East Hampton, NY 11937
Tel: 631-604-1566
PROS: The dedicated and hardworking owners have put a lot of thought into the products they carry and make. They have a large selection of tasty gluten free, vegan snacks and menu items. They currently serve organic smoothies and I was impressed by their wanting to go 100% organic by next summer.
CONS: Staff did not let us know that the panini press was not gluten free–we had to enquire and request foil–each time we ordered. The cross contamination might be okay for some people but for others it puts their health at risk. Website, while nicely done, is quite slow to load and doesn't work on an iPhone so it can be hard to access information.